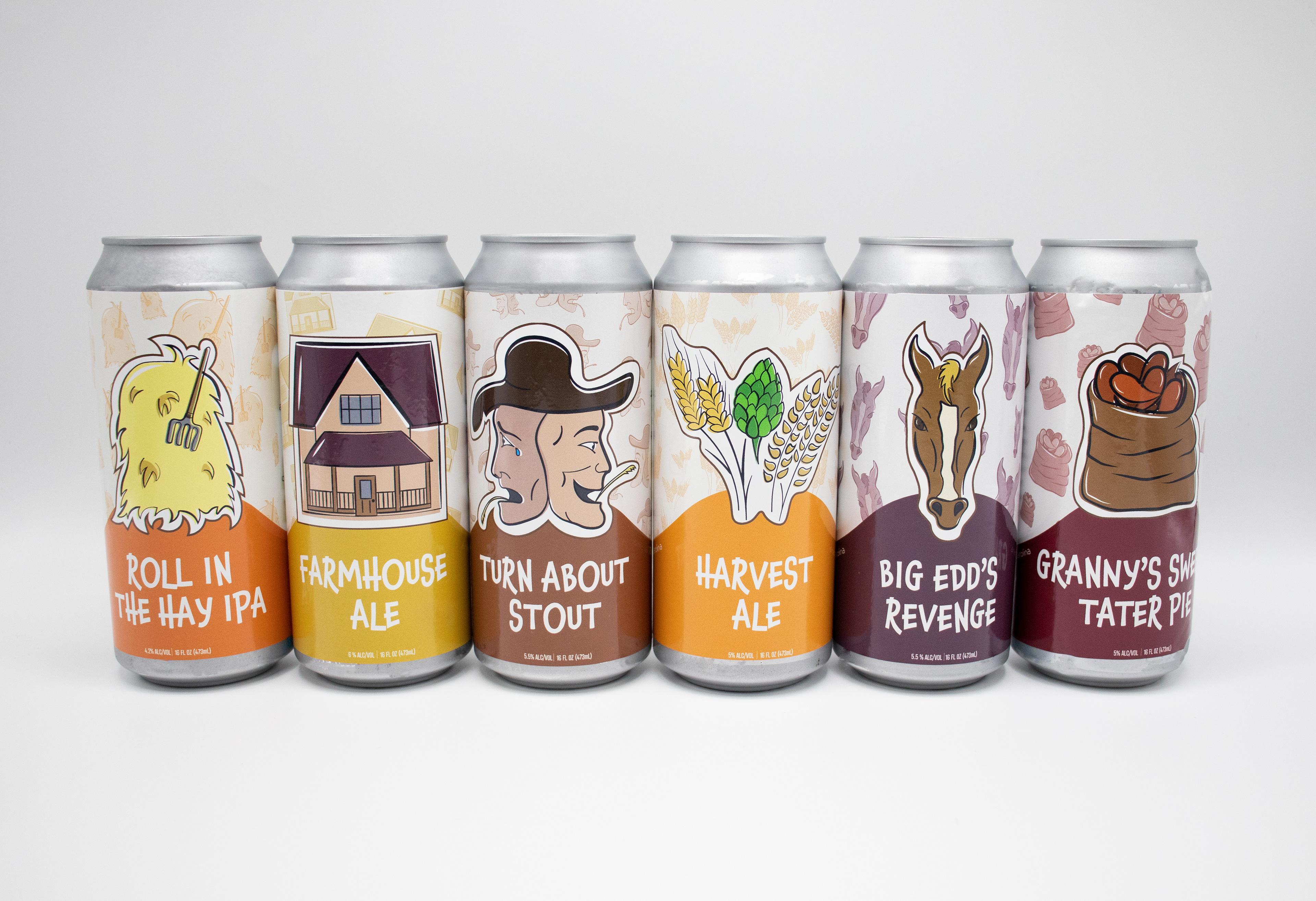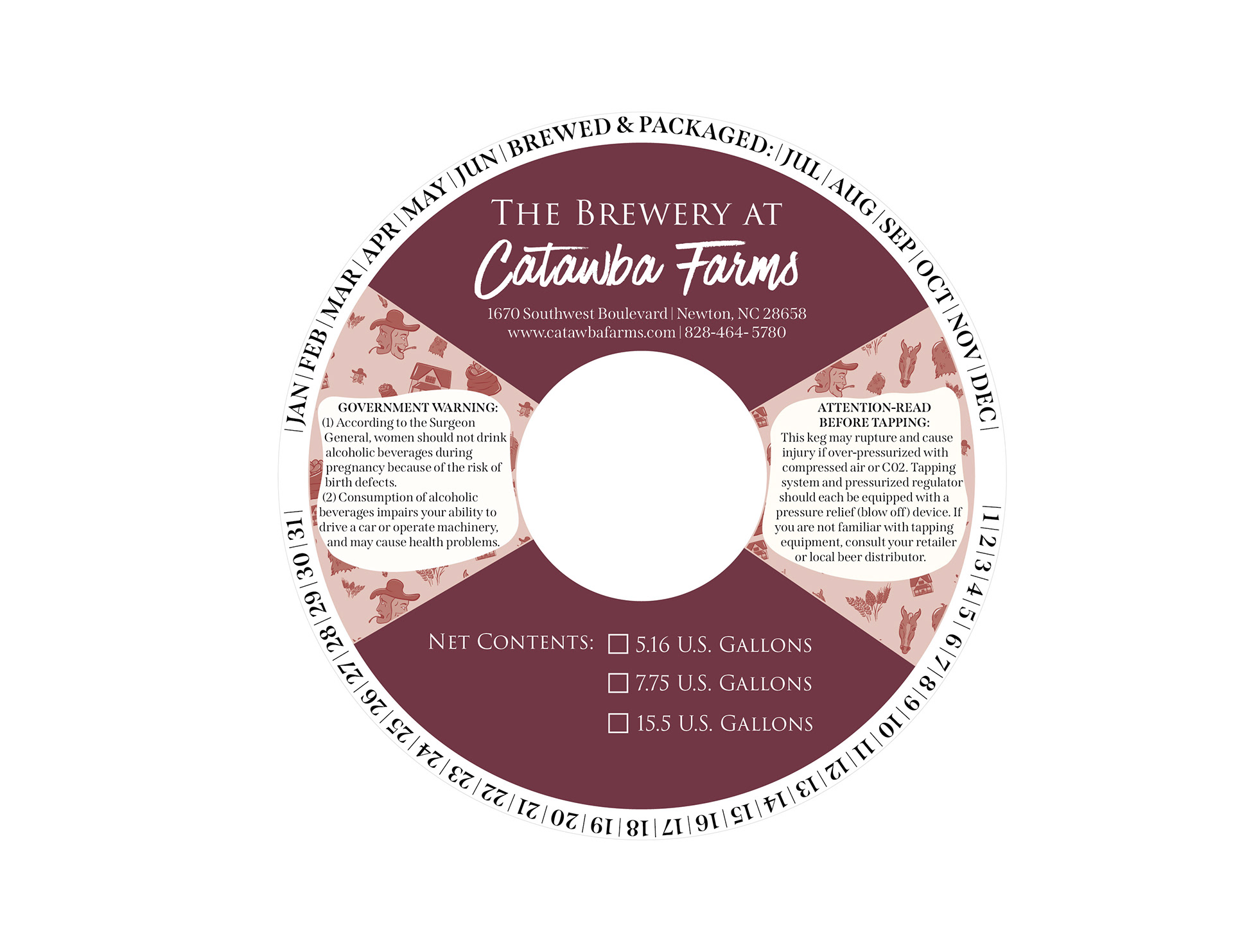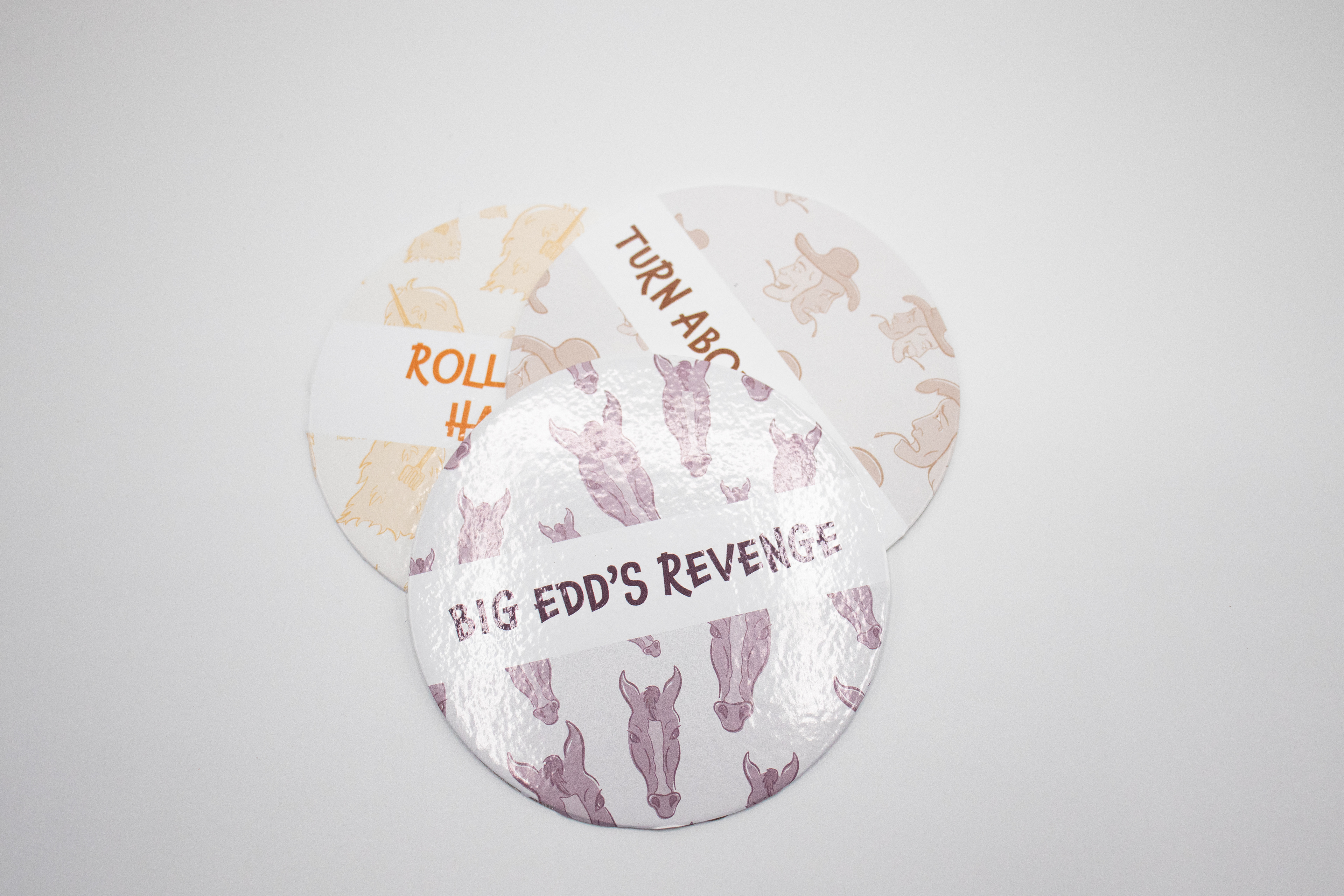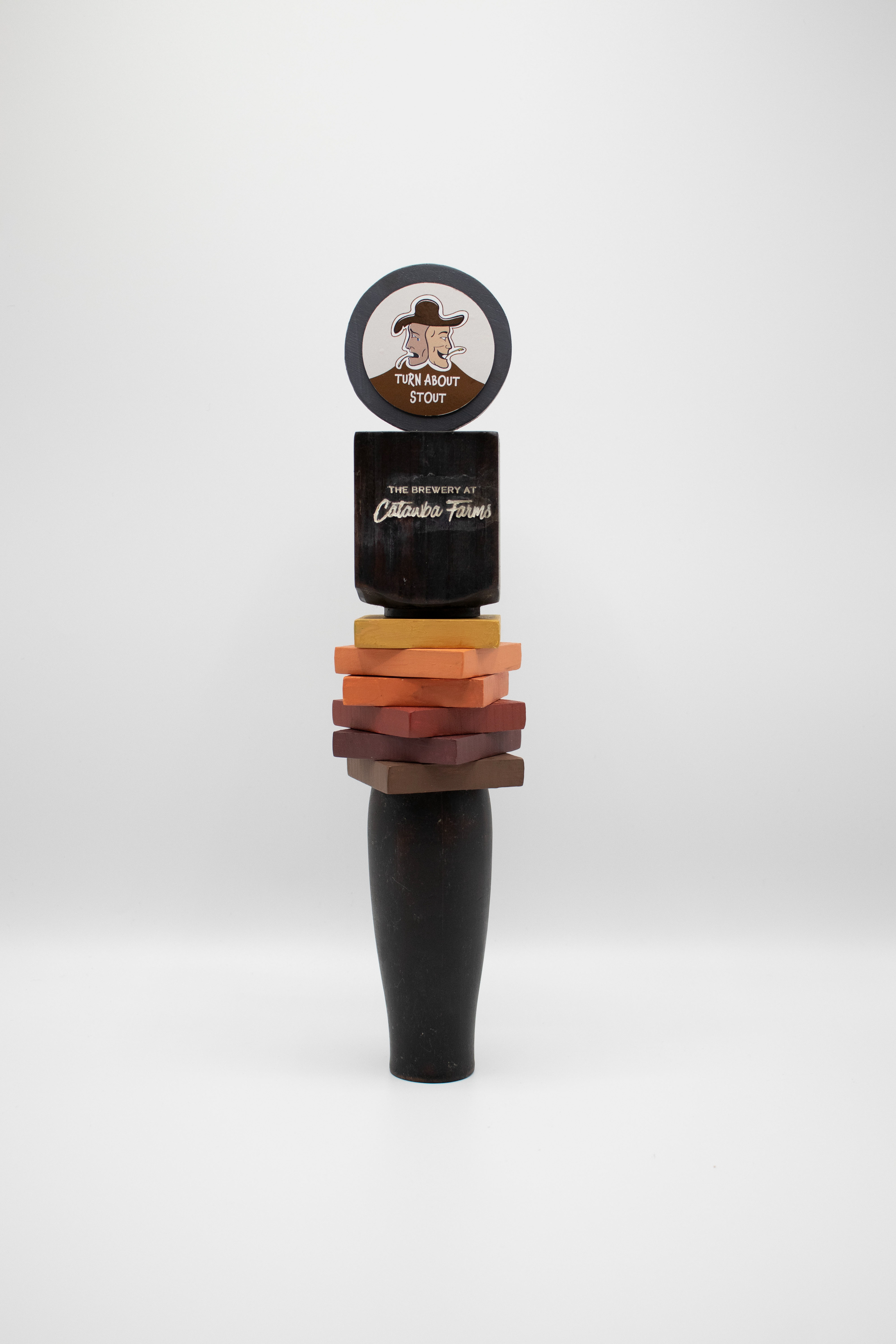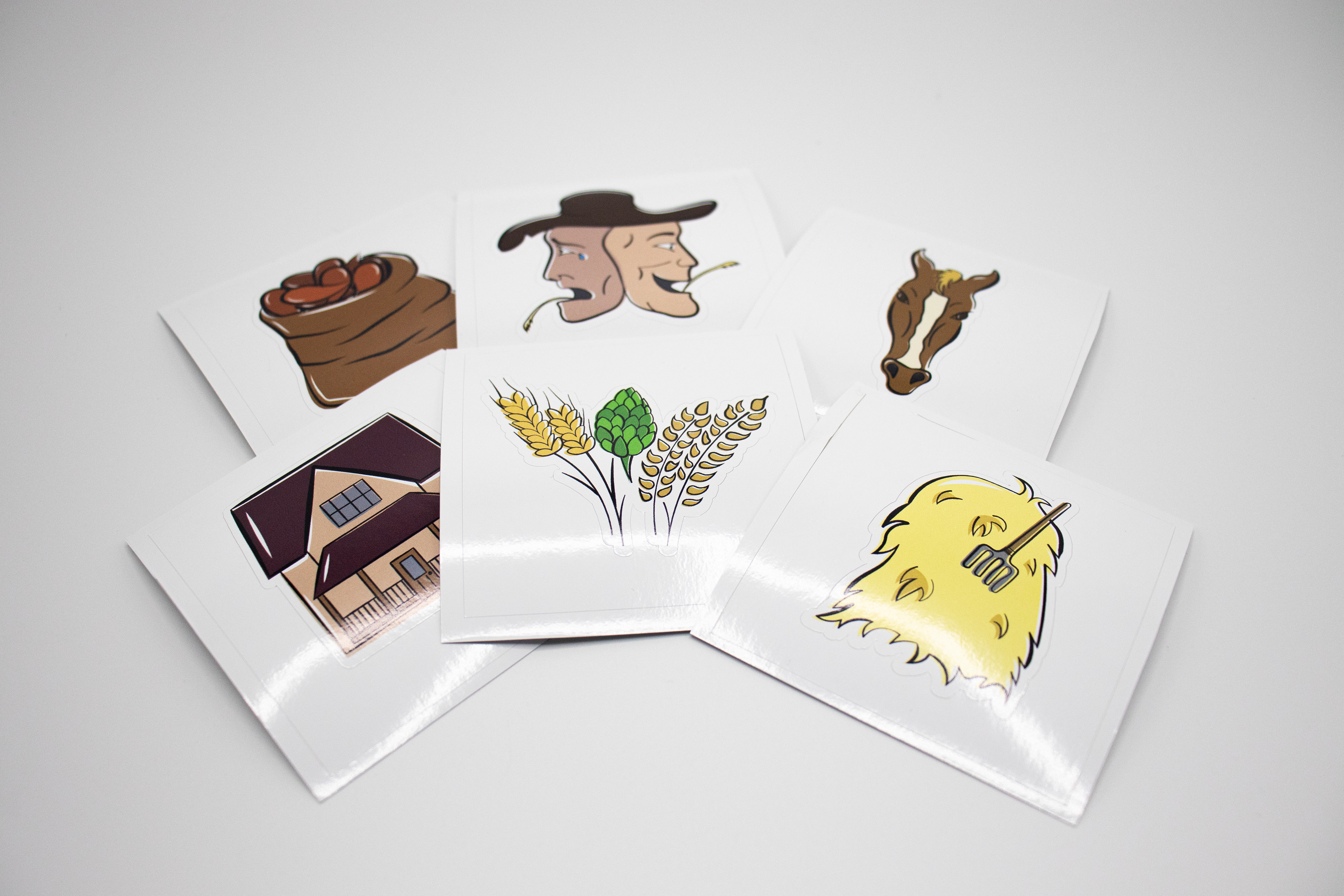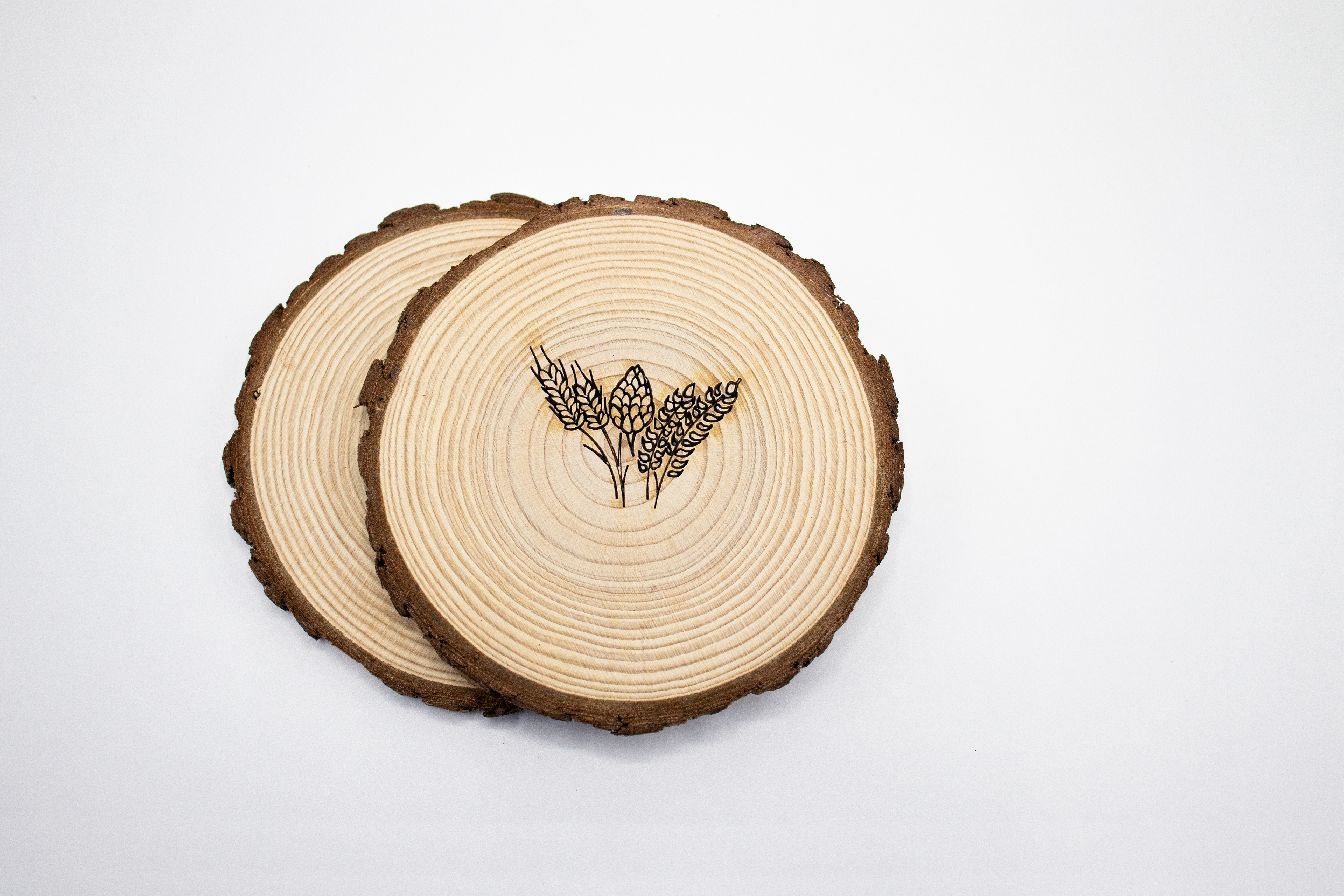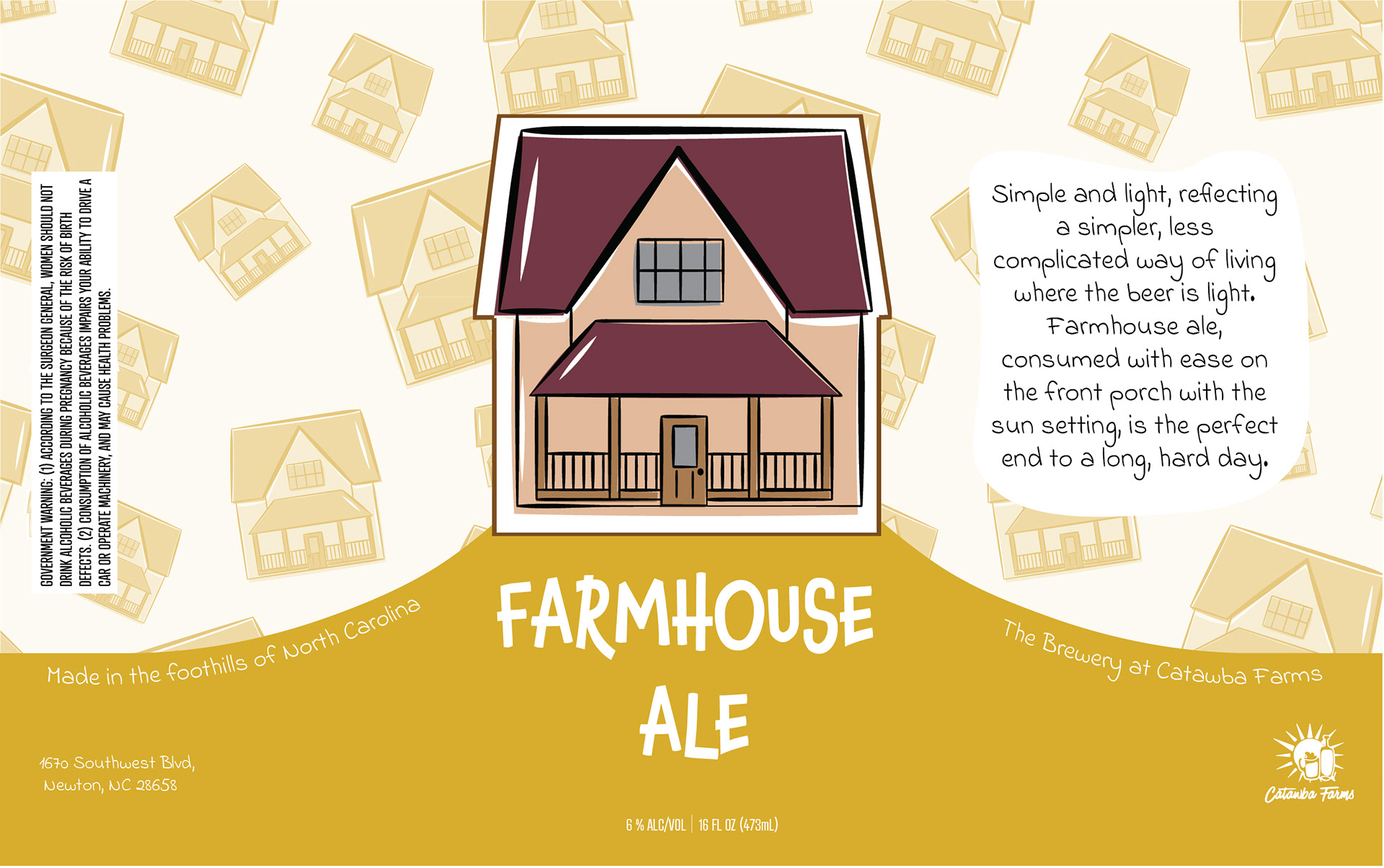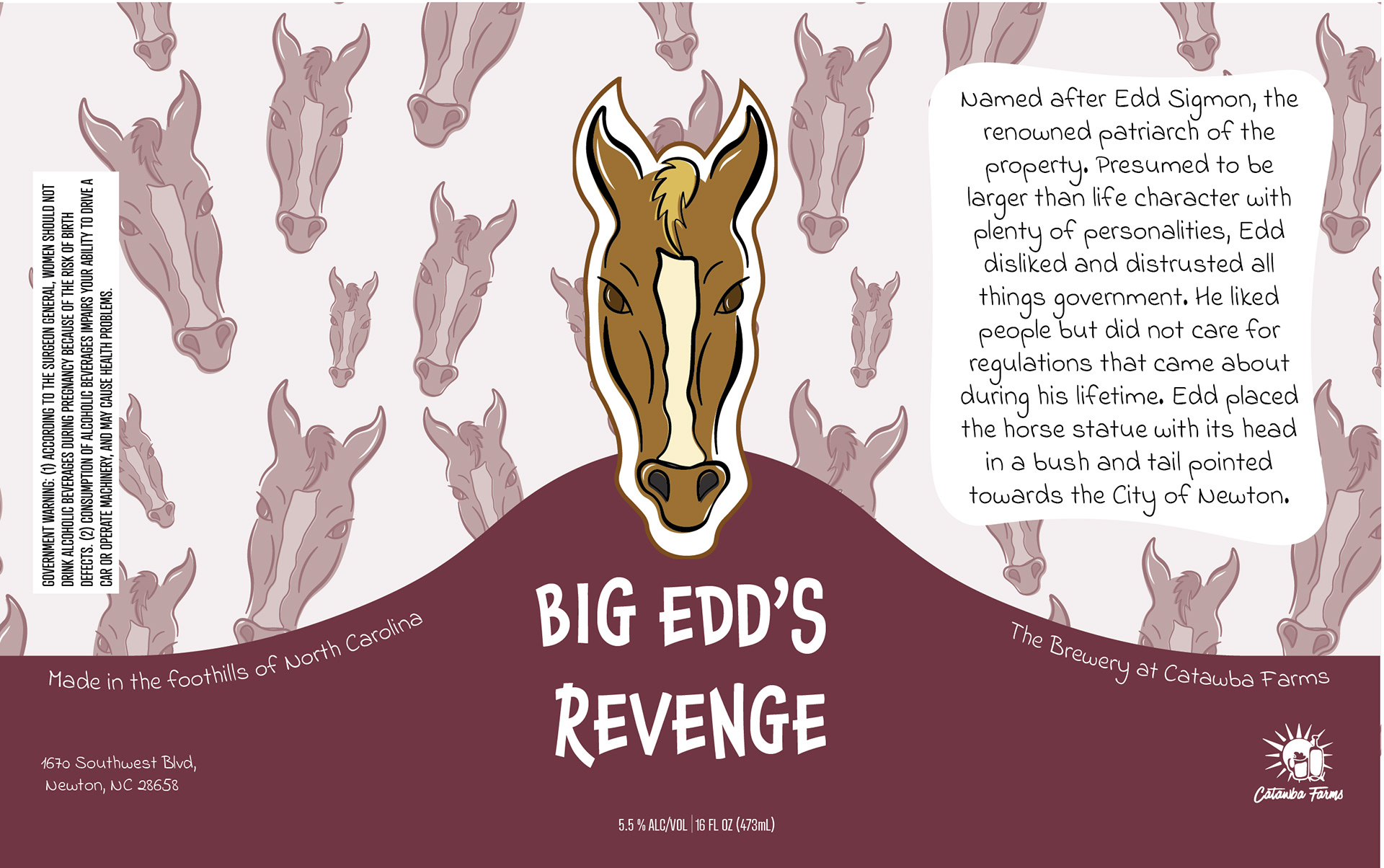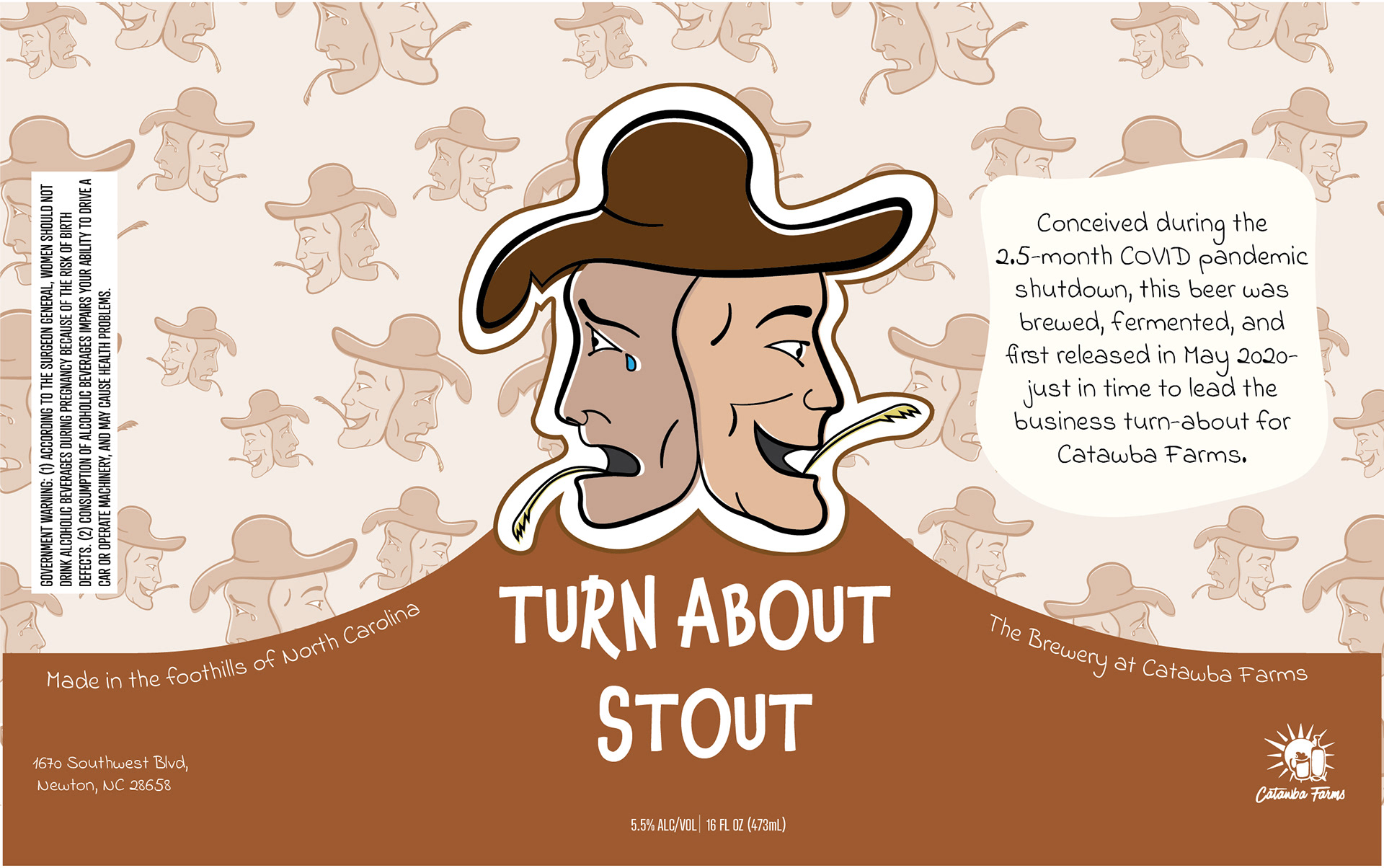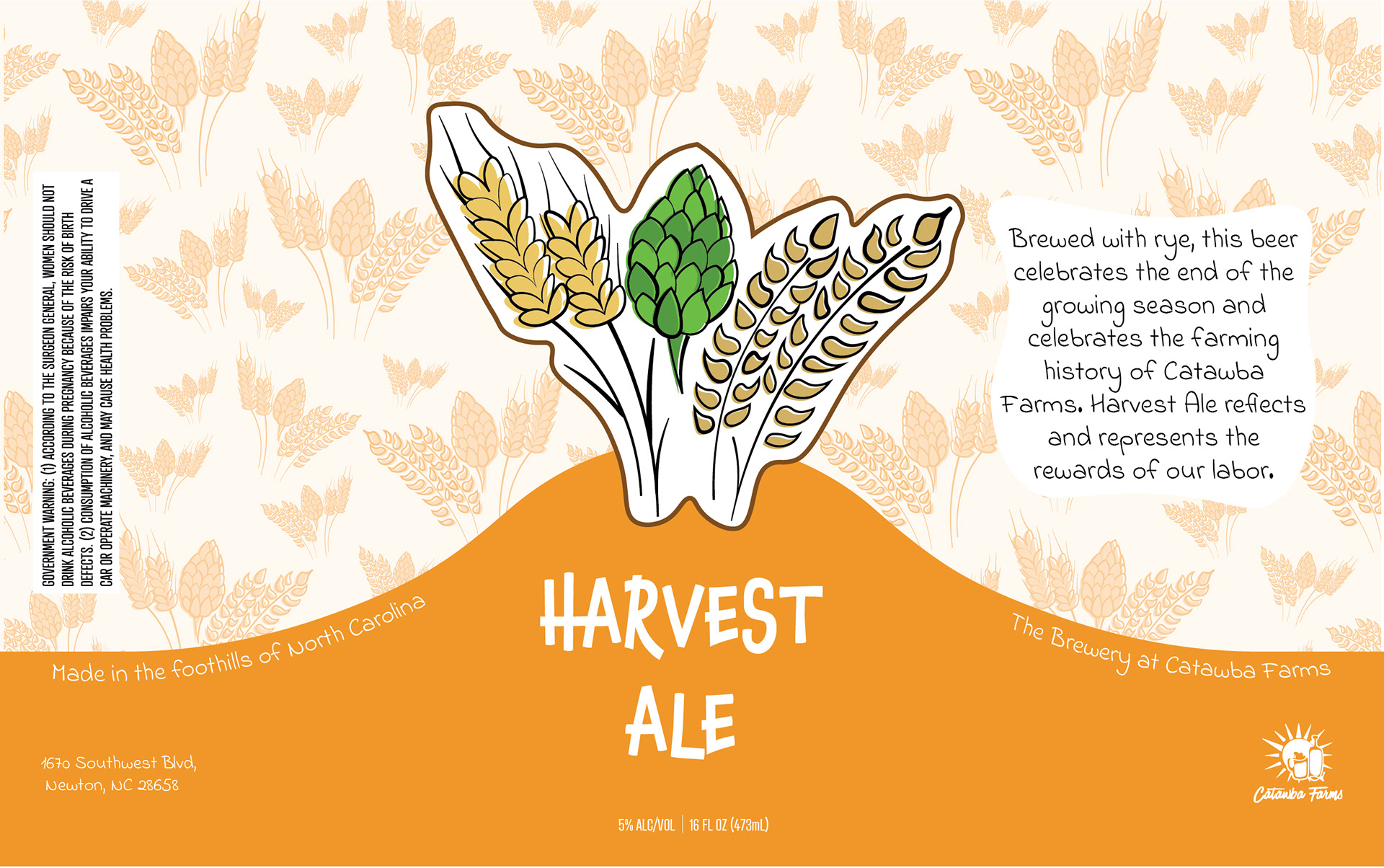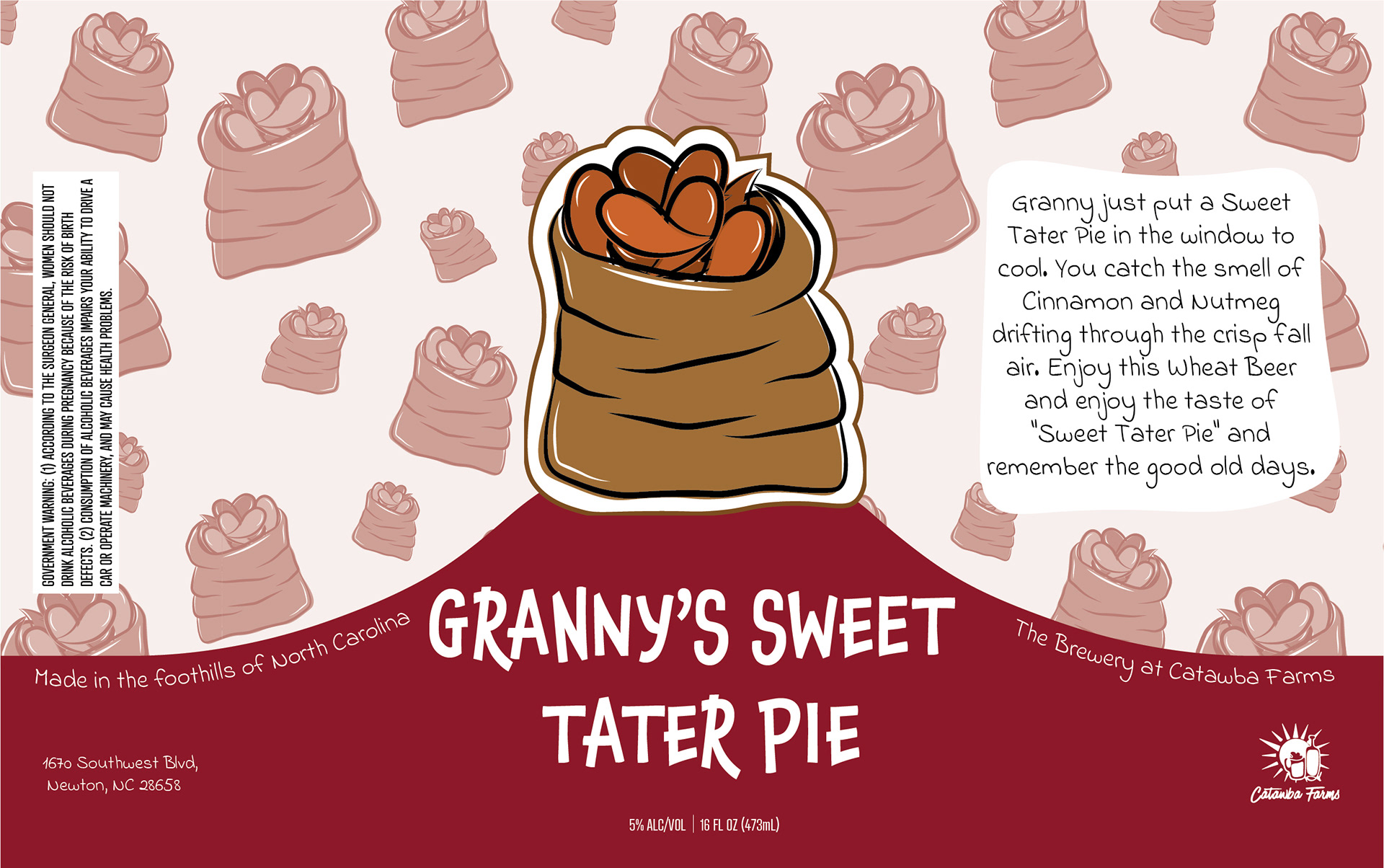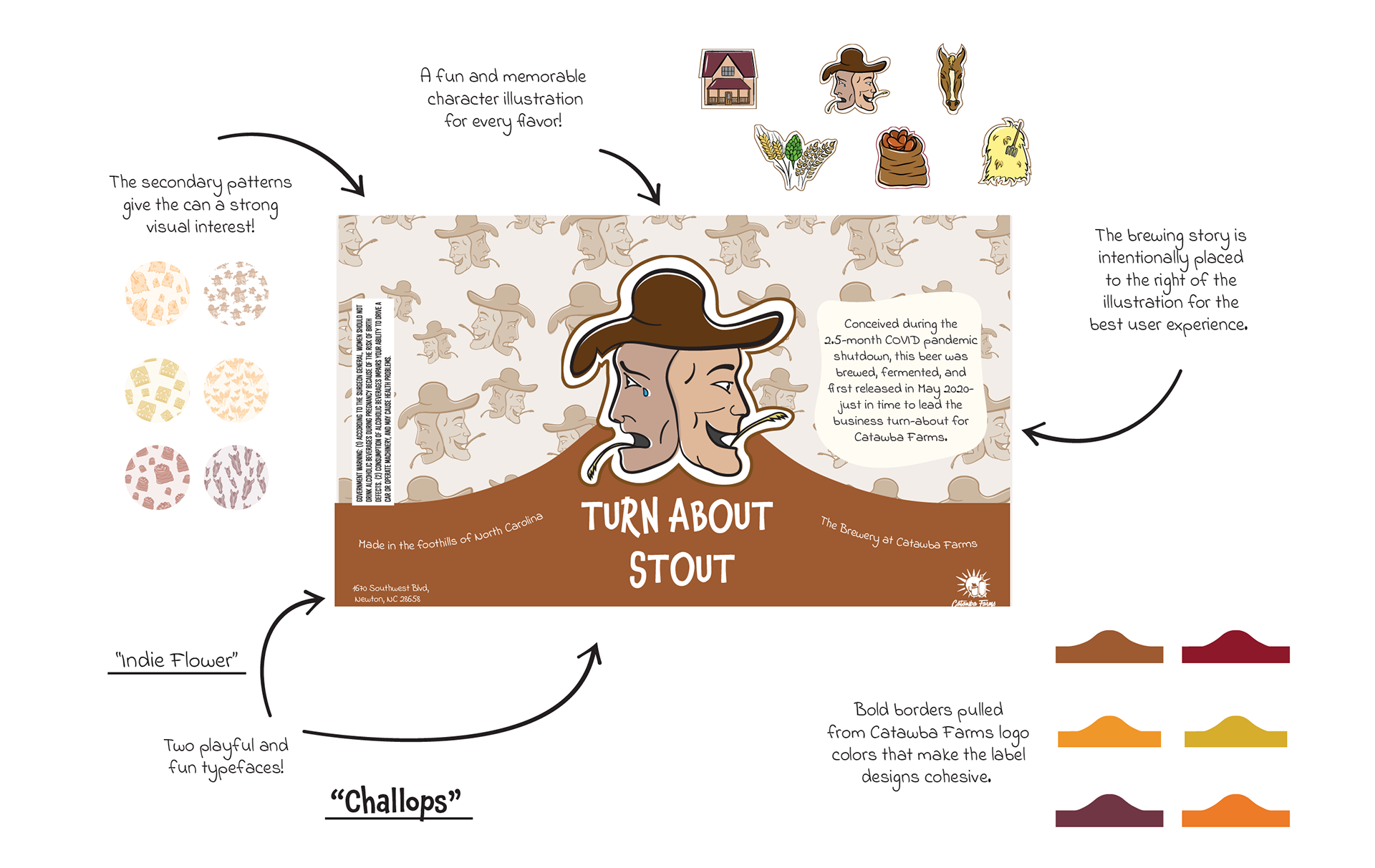 The design objective was to create a beer series for Catawba Farms. The requirement was to create a series for the beer, beer pull tap, keg collar, and swag that fit a farmhouse aesthetic. This project was developed in a group.    
The beer series included a character to help represent the beer name and a pattern with a solid hill border on the bottom. There are six beer cans, and each contains a different character, color, and name. The cans included two playful typefaces, Indie Flower and Challops. My focus was creating a beer pull tap that features a brown table-leg shape with six disks that matches the colors of each of the cans. These six disks were able to spin to create a playful theme on the beer pull tap. On top of the disks was a block that includes the name Catawba Farms that was burned into the wood and was filled with white for better readability. On top of the beer tap was a cylinder-shaped metal strip
to hold a magnet label that included the name of the beer. The keg collar includes government regulation information and a pattern of all the characters behind
the information.